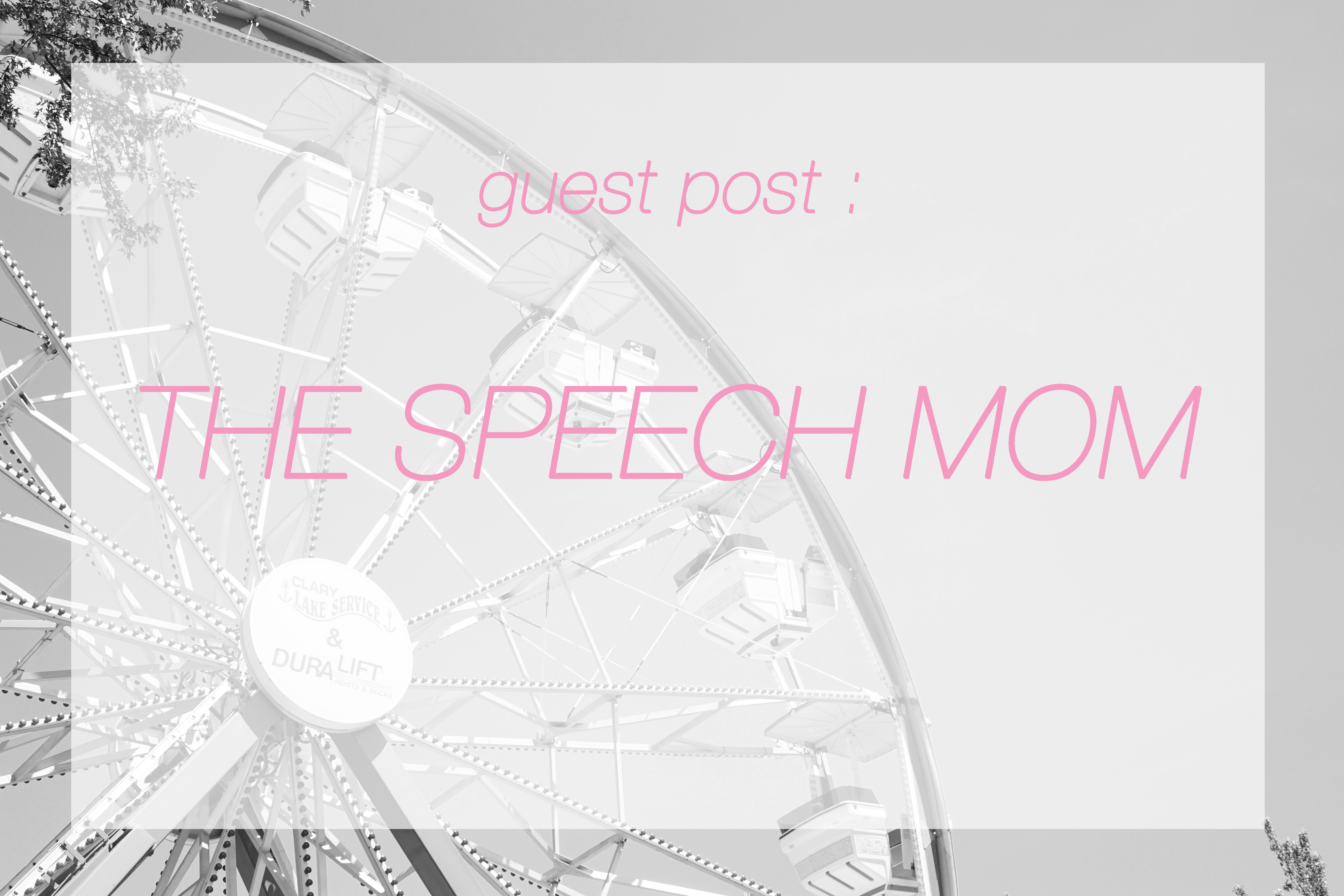 Hey guys! Today I'm introducing you to one of my favorite mommy bloggers – Andrea Boerigter a.k.a. The Speech Mom. This woman is amazing. She's a child speech, language, feeding therapist and educational blogger.
I absolutely do not miss a single one of her posts because this mama… she gets it. I'm not exaggerating when I say that I always come away from her content with a new nugget of knowledge that I want to implement into my parenting life.
The post she has written is spot on. I am a firm believer in setting expectations for your kids so there are no surprises. She hits the nail on the head – again. No need for further introduction – I give you The Speech Mom.
When Maren asked me to do a guest post on Midwest In Style, I was so excited. And then I was horrified…because I have never been accused of being a fashion genius. My favorite dress has bikes on it, the skirt I am currently wearing has flamingos on it, and my swim suit has sharks on it. The only person who might call me fabulously fashionable is Miss Frizzle of The Magic School Bus. (And I would return the compliment to her.)

So, what do you write about when you are a guest blogger for a style blog and know nothing about style? Kids. That is what. Because, if you know my blog, that is the only thing I write about. And kids' fashion is hot right now. Which means we should talk about it.

As a mom of two boys, Hank and Gus are often forced to match. If I am going to miss out on ruffled rompers and tiny floral patterns, I get to make them match. It is the least they can give to me. And if you go to church with us, or see us at family festivities or birthday parties, you say things like "You always have them matching!" or "How do you get them to always dress like this?" Well, I am going to let you in on a little secret: I don't. You are seeing rare moments of neat and tidy children. They are typically clad in ridiculousness.

Hank and Gus are their own stylists Monday through Friday. Monday through Friday they can be found in whatever their little hearts desire. Plaid on stripes, hats, goggles, and my husband's favorite – boots and shorts. Gus has an infinity for old man style. His crotchety old manliness prefers straight billed hats, boots of all kinds, and his pants pulled high.

Every morning my boys are given expectations and choices. I let them know what the day will hold. I let them know if they will be playing outside, going to church, if it will be cold, or hot…you know…important things when you are talking to a 2 and 3 year old. I then give them choices. I am pretty liberal with these choices. Hank and Gus both have a dresser with 4 drawers. The drawers consist of pants, shorts, long sleeves, and short sleeves. I point out which drawers they can pick from, and let the fashion parade start.

I use the same theories in feeding therapy as I do when it comes to my children's clothing. They are given expectations and choices. During a meal, I tell my children the expectations of meal time: they will be given such and such foods, they will sit, they will serve themselves, they will try each food, they will not act like wild animals. I then give them very basic and appropriate choices: do they want milk or water, ketchup or none, fork or spoon. Do you notice how I didn't ask if they wanted vegetables or no vegetables? Don't ask your kids questions that they don't have real options over. That is great way to tick off a toddler.

When we give kids expectations, we prep them for success. When we give kids choices, we teach them how to use freedom with boundaries. When kids start to understand freedom with boundaries, they become independent. And not the kind of independence that causes them to slap my hand and yell "No! I do it!" It develops the kind of independence that causes them to wipe their shirt when they spill or put on their own shoes before we leave. Independent kids are the kind of kids we want to raise. Independent kids are excellent social kids, are better students, and make better choices in general. So, let your kids dress their happy selves, even if it ends in boots and shorts. Because really…who doesn't love boots and shorts? – The Speech Mom