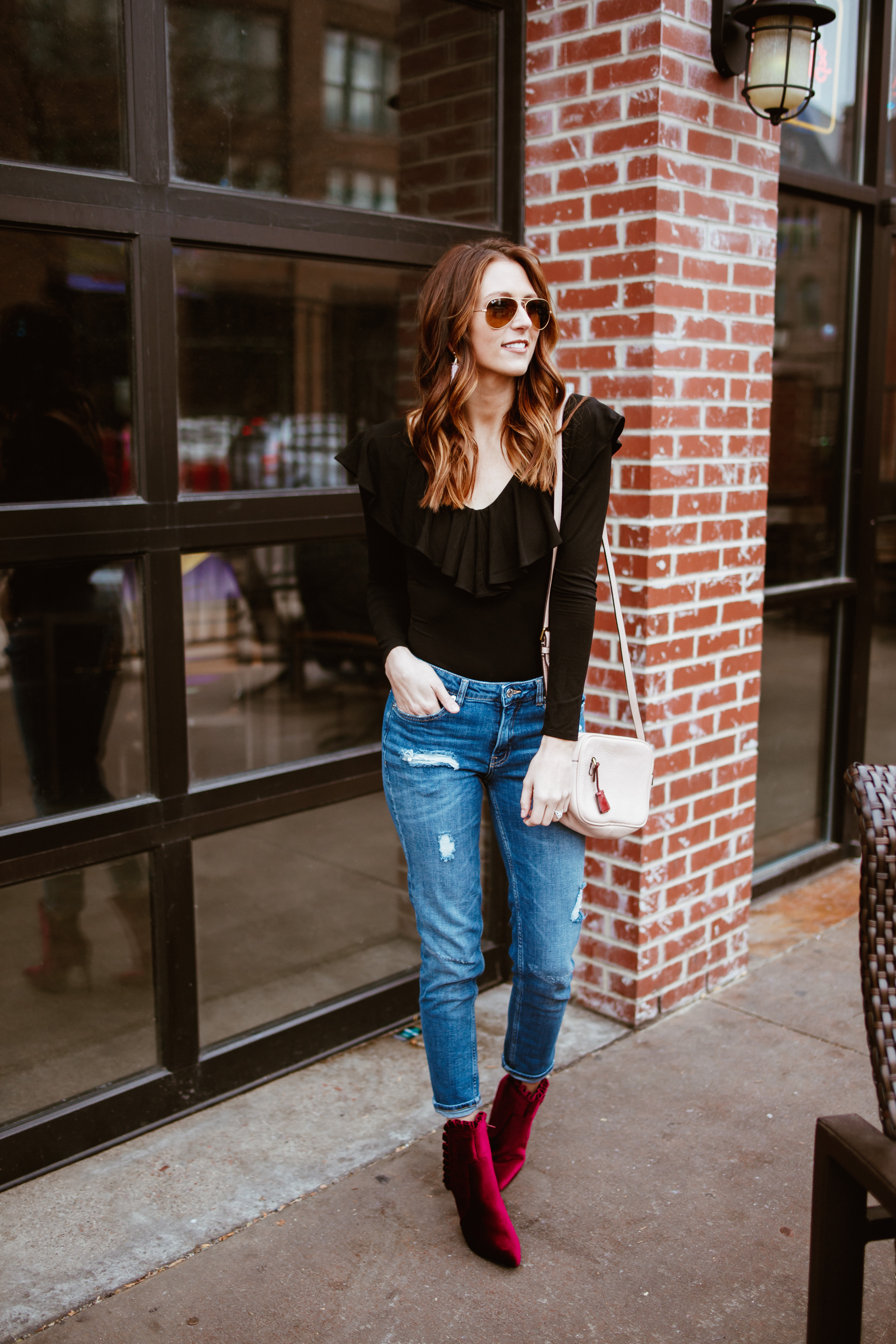 In today's post I'm sharing how to style a bodysuit and just so we're all on the same page: it's probably the easiest thing you will ever do. It's also the piece that you likely don't have in your closet but definitely need to add.
A little secret about me: I don't wear a lot of tight shirts. I tend to gravitate toward flowy or over-sized tops. This bodysuit trend was a new one for me to explore because it is so body-hugging. But I have to say – I absolutely love it for its practicality! Not only does it go with just about anything but the concept of not having to tuck and re-tuck a shirt over and over throughout the day… YES PLEASE!
So how would I style it for the weekend? Girl, you're lookin' at it. I like to balance that formfitting aspect with a slightly over-sized girlfriend jean. You won't believe it when I tell you that the pair I'm wearing here is under $25! I've been wearing them everywhere.
Then as much as the bodysuit kills her role in this equation, can we talk for a second about these amazing velvet booties?!
Even though you may not consider the bodysuit an appropriate work piece: I choose to politely disagree. The bodysuit is perfect to wear with dress pants or with a pencil skirt. And, again, you won't be doing the tuck/re-tuck deal all day long. I'm telling you this is a must-have for your office wardrobe.
Afraid to try a formfitting bodysuit? Layer it and you may feel more comfortable. Try a bomber jacket, blazer or cardigan with one similar to the one I've shown here. Or find a turtle-neck version to wear under your favorite crew neck sweater. The possibilities are endless!
This entire outfit is linked at the bottom of this post as well as several other bodysuits I'm loving right now. Give it a try! Make sure to send a shout-out when you do as I want to see how fabulous you look! 😉
xo
-M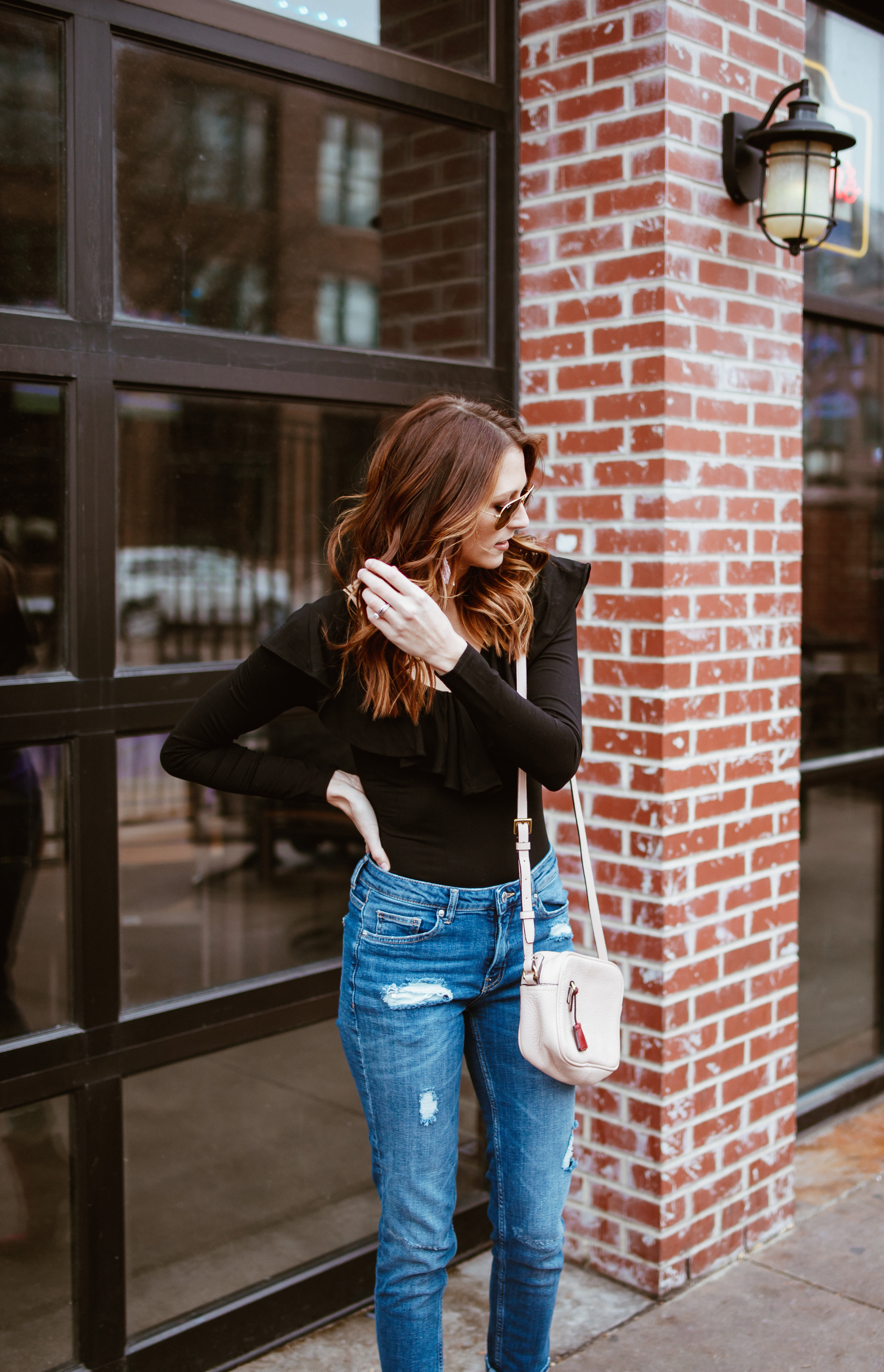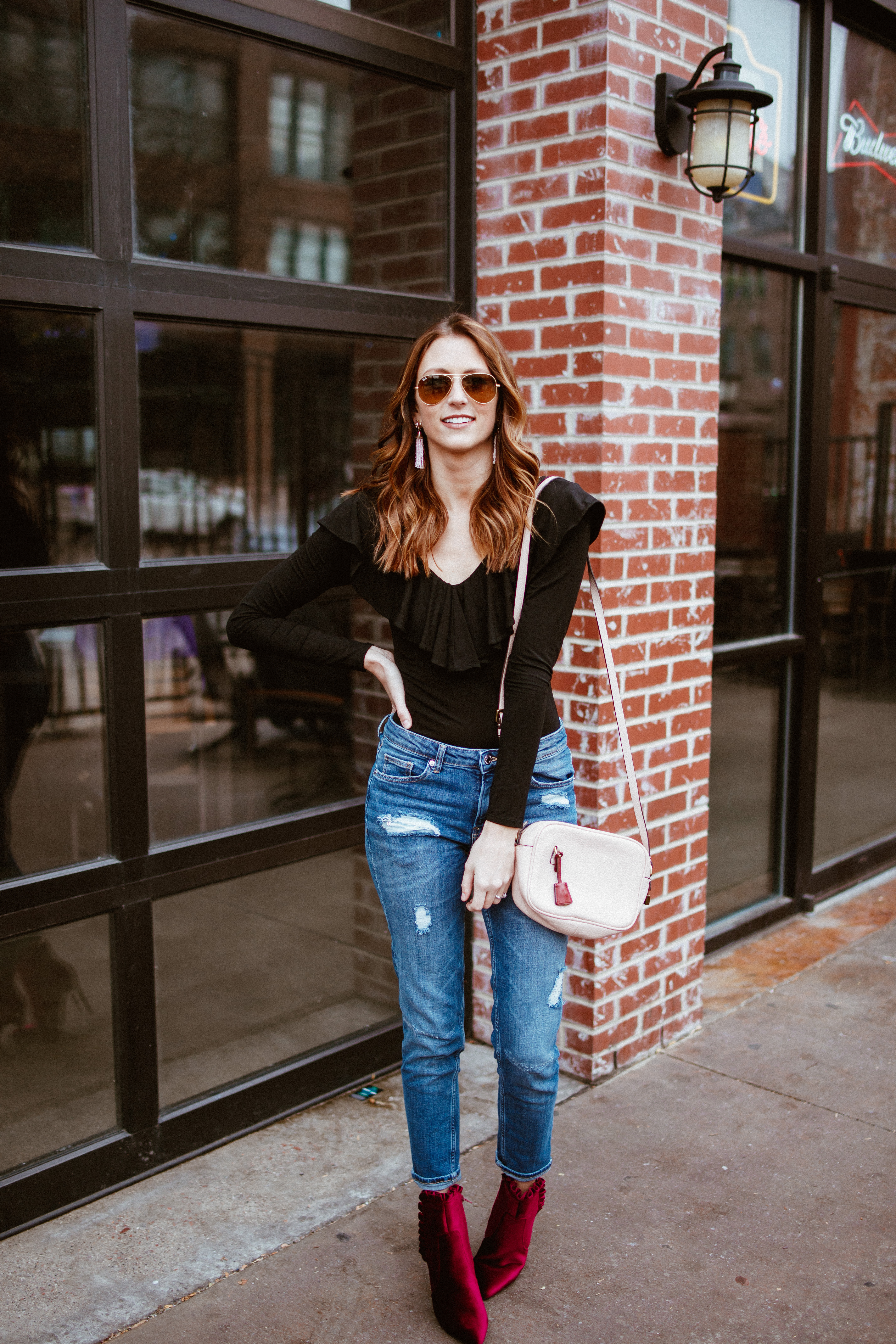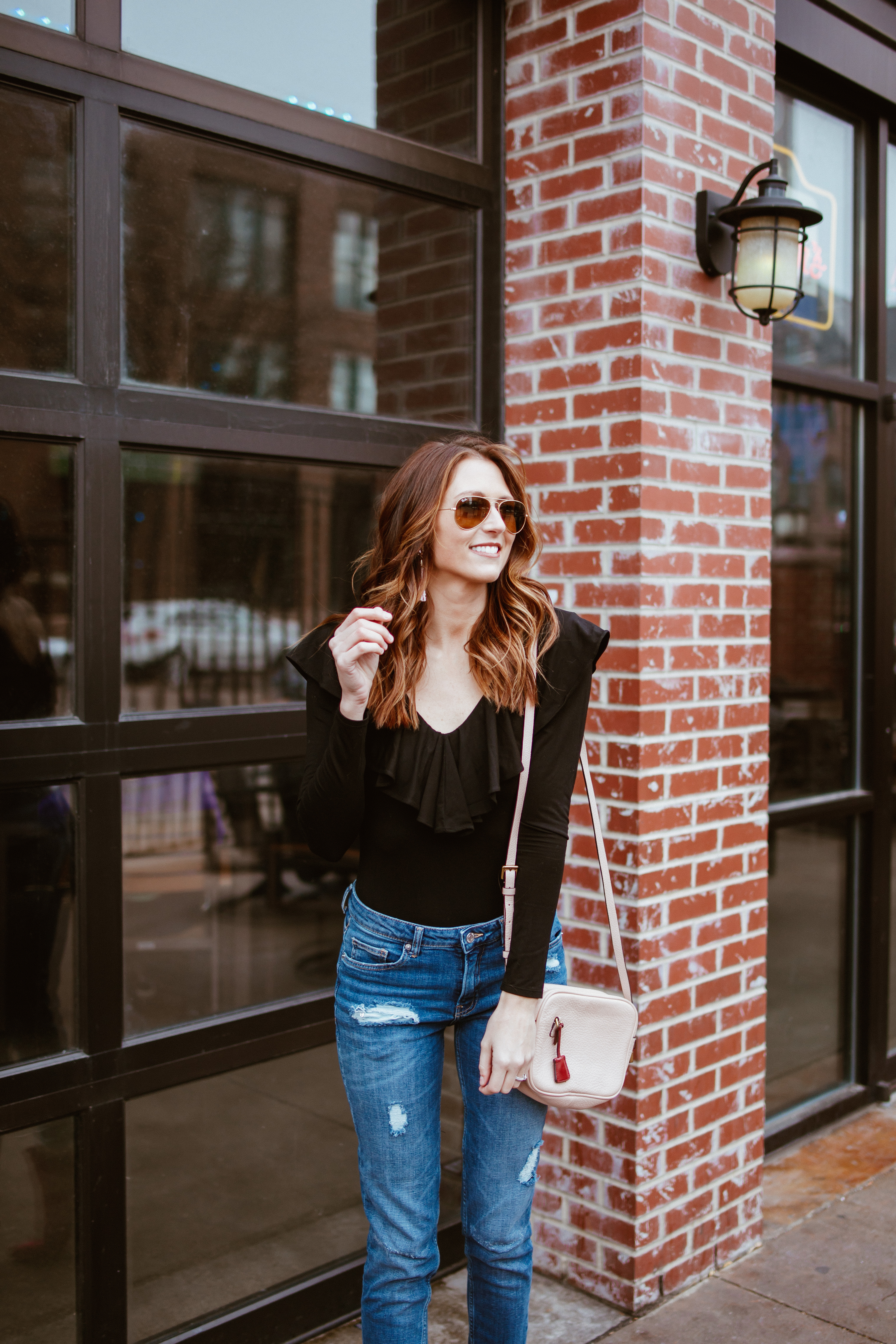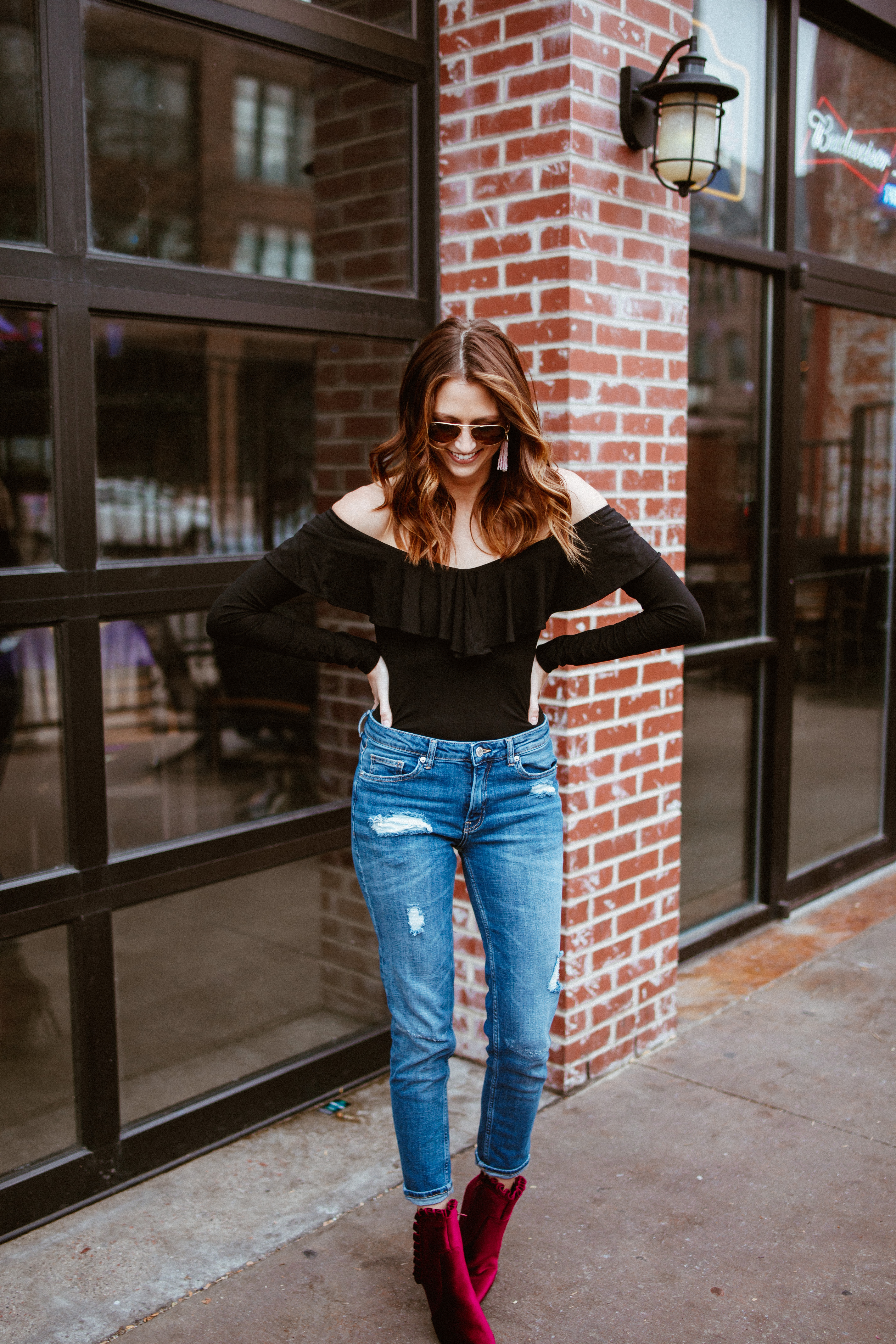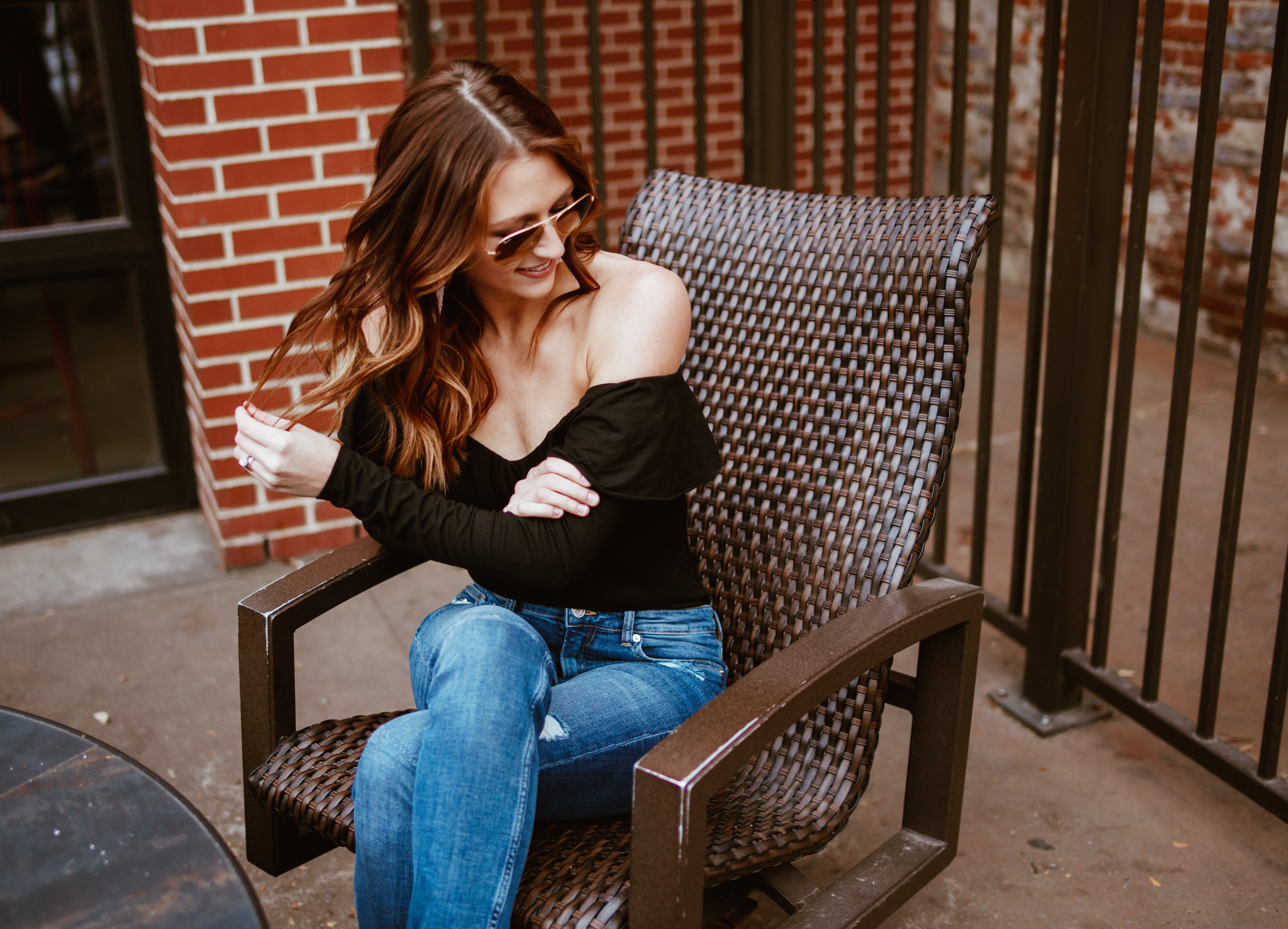 | SHOP THE LOOK |
| OTHER BODYSUITS I LOVE |