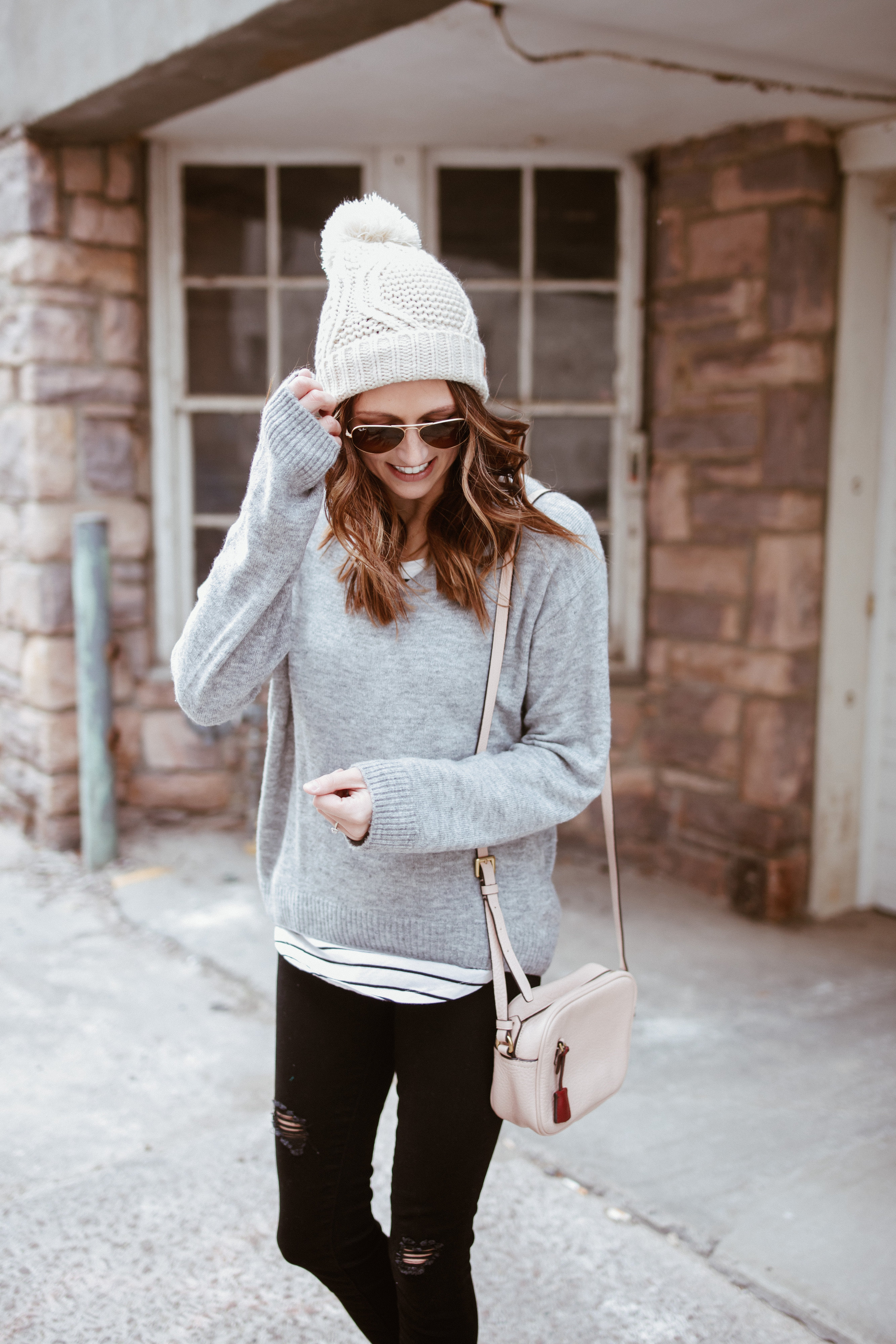 It's gift giving season! And I'm doing my best to make the shopping portion as easy as possible for you all!
While I love a good online shopping session, I also really enjoy going into stores to find some giftable gems for my loved ones. When I head out to my favorite stores, I lean toward a layered look like the one you see in this post. Know why? For one: this sweater, striped top and beanie are all under $20.
Plus, I don't have to haul a coat all over the place like a crazy person. Girl, you know what I'm saying. You're going to be hauling shopping bags, perhaps children, your purse; you don't have enough arms to be dealing with bulky coats while you're scouting for presents. Layer up, lady!