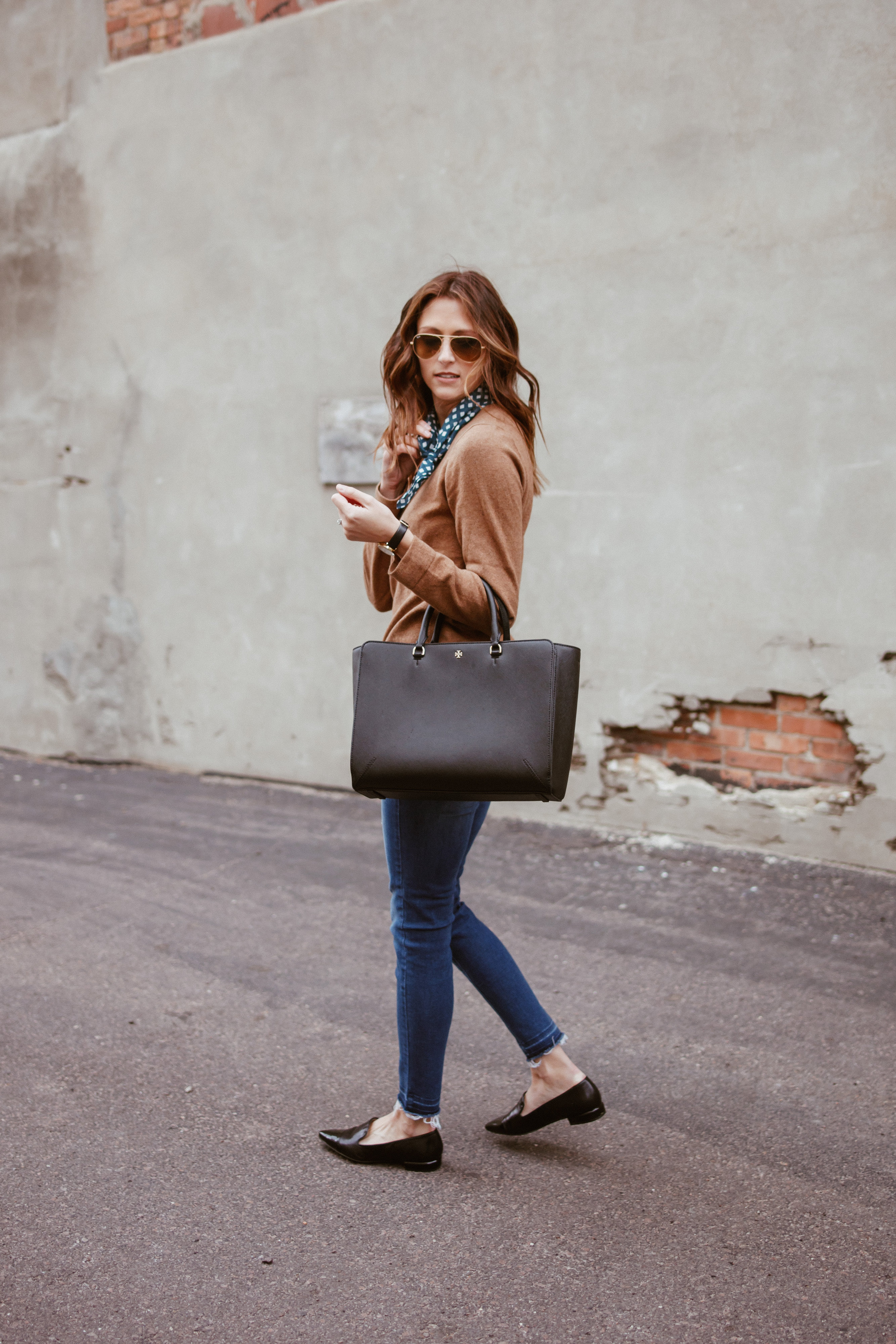 Every lady is looking for that throw on and go outfit. You know the one that you don't have to double check in the mirror before heading out the door? Yeah girl I got you!
Loafers. Sweater. Destroyed skinnies. Bandana scarf. Bag. Go.
That's what I'm about.
Honestly, you could get away with wearing this look three out of the four seasons. But my favorite color this fall is this burnt brown seen in this sweater. It's not quite orange, but it's not quite brown. It's this gorgeous auburn and I just can't get enough.